"How to Restore an Island"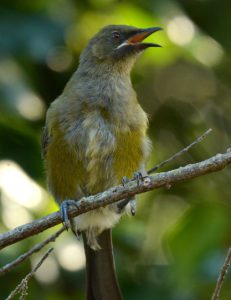 This series of short public talks (20-30 mins) took place in the Bottle Creek Gallery at Pataka (corner Norrie and Parumoana Streets, Porirua) every Sunday in August 2018.
Sunday 5 August at 2pm – Have a restoration plan
restoring the ecology of an island farmed for 150 years

mouse eradication and early species introductions

using science to solve some of the tricky issues
With Colin Miskelly and Colin Ryder. The two Colins are very well known on the New Zealand conservation scene. Colin Miskelly is the Curator Vertebrates at Te Papa (originally a scientist with DOC) and also renowned for his expertise on birds. He was the author of the Mana Island Ecological Restoration Plan in 1999 and the 2010 review. Colin Ryder has volunteered for many years on Mana Island, including being the first president of Friends of Mana Island. He has project managed numerous conservation projects in the Wellington region. He managed the eradication of mice from the island from 1989-90. This will be a lively discussion about how the restoration work on Mana Island is progressing towards achieving its objective of restoring the indigenous biodiversity of a Cook Strait island ecosystem.
Sunday 12 August at 2pm – Bringing back the lizards
translocation and reintroduction of lost species

volunteer involvement and monitoring.
With Trent Bell and Asha Fernandez. Trent and Asha are from EcoGecko Consultants and are renowned experts on lizards. They have been involved in many successful translocations to Mana island and the ongoing monitoring work where they are training volunteers to assist. Together they have a wealth of knowledge to share about these fascinating creatures which are now prolific on Mana Island. There will be opportunities to ask questions and learn to identify some of the various species that call Mana home.
Sunday 19 August at 2pm – Bringing in the birds
why Mana is well-known for its successful seabird translocations

why seabirds are important to the ecological restoration
other birds introduced to Mana
With Graeme Taylor. As a DOC scientist and all-round bird expert Graeme Taylor has led several translocations of bird species to Mana Island. His knowledge of birds is phenomenal and he has been known to call the birds out of the sky! His stories about translocations will make for a very interesting session. He could even be persuaded to demonstrate some bird calls…
Sunday 26 August at 2pm – Replacing half a million mice with half a million trees
restoring the flora of the island with the help of hundreds of volunteers (planting 500,000 trees in 25 years)

successional planting – from hardy colonisers to forest canopy
With Linda Kerkmeester. Linda has been volunteering on Mana Island for more than 20 years and is a mine of information about the island's history and current status. As a landscape architect her speciality is restoration of the indigenous ecosystem from early colonisers to canopy species. She has seen first-hand the transformation of Mana Island. She will share stories of successional planting towards achieving a kohekohe/tawa canopy emerging through the early planting.